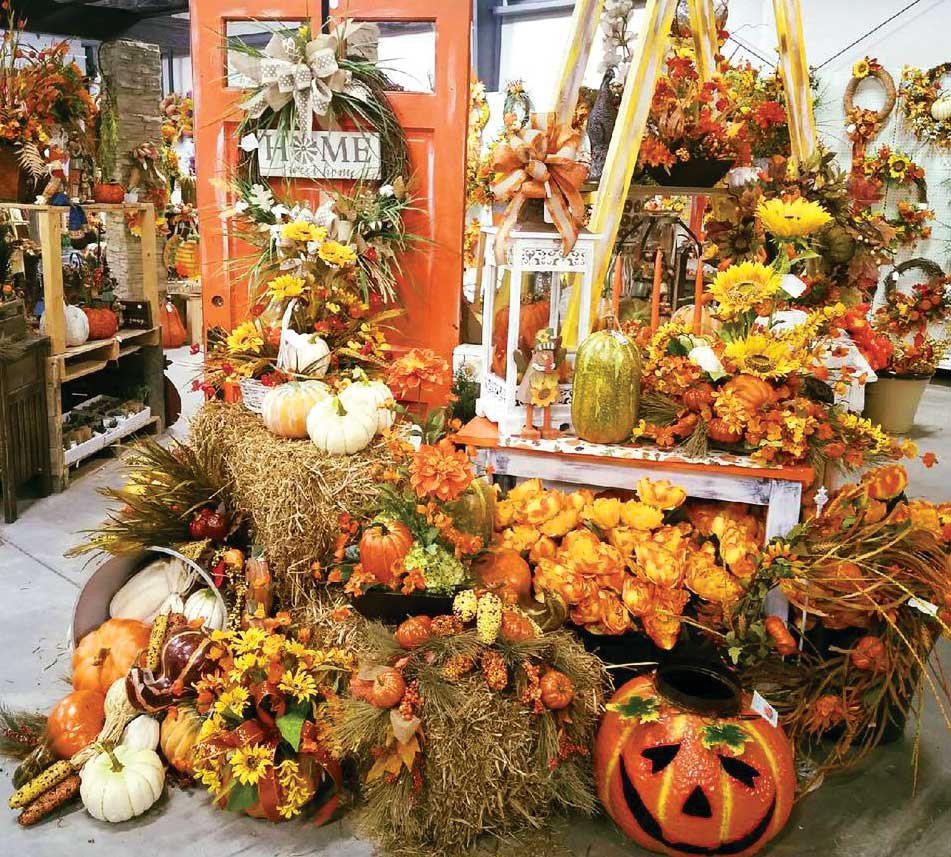 Fall is Here!
As the weather starts to cool and the leaves start to change, no comes the time to give your home its Fall makeover. It's time to visit your favorite home décor superstore and bring home the latest Fall styles and fashion for the holidays!
Nothing makes your home more inviting and heartwarming than the vibrant colors of Fall; you'll find oranges, reds, browns and yellows in our large floral department. You'll find exactly what you need for your centerpiece or wreath this season and our Designers will love to help you make it a masterpiece. Your New River Pottery Designers are happy to help you find what you're looking for and give helpful tips or advice on making it the envy of all your friends and family. With custom-made, one of a kind arrangements, wreaths and bows, you absolutely can't go wrong!
Why not dress up the mantle with some classic touches like traditional pumpkin and pilgrim figurines; Add some festive fall garland or some Autumn leaves for a simple touch and top it off with a selection of our beautiful candlesticks and seasonally scented candles. We have the candle selection you're looking for! Yankee Candles, Colonial Candles, Tyler Candles and more! Your home should look as good as the homes in the magazines, but on your budget. Find the trendy style you want, at affordable prices you love, only at New River Pottery. We have three locations to serve you! Visit us in Wilmington, Jacksonville and Greenville today!